ISSUE NO. 9 | TITANIUM


Jonathon Keats
THE CENTER FOR EPIGENETIC CLONING
THE OLFACTORY FOR PHEROMONAL NEW PAINTING
01.06.-8.06.2013
An American researcher has developed the world's first trouble-free human cloning technique, promising to make replication of people as routine as downloading movies. To market the new methodology, which applies the emerging field of epigenetics, experimental philosopher Jonathon Keats is launching a Berlin-based company that will duplicate some of the most famous living people, including Lady Gaga and Angela Merkel. The company will also clone some of the most well-known figures in history, including Jesus Christ.
Installation view here.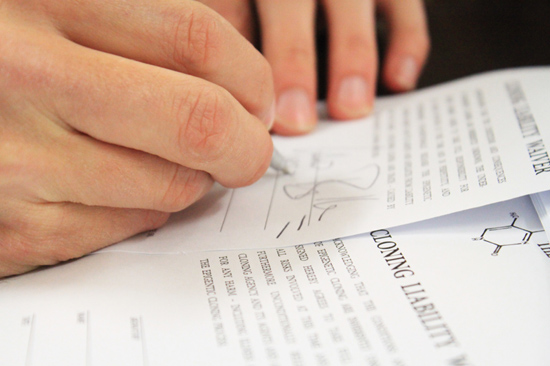 TiTANiUM
Exhibition: 20.05.2013 – 24.05.2013
Capital: Athens
Official language: Greek
Currency: Euro (†)
Climate: Mediterranean
Area: 131,957 km2
Era: Golden Age
Population: Titans
/w
Angela Liosi, Diamantis Sotiropolos, Dimitris Karatzas, Filippos Kavakas, Georgia Karydi, Georgos Tourlas, Sifis Lykakis, Sofia Vasiliadou, Stelios Karamanolis, Tula Plumi, Yiannis Papas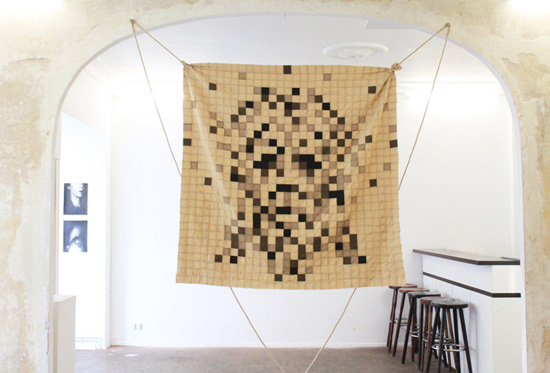 CiNDY SiZER
❀ There is a future in all of this gentrification ❀
Performance on 17.05.2013
Cindy Sizer is a five piece Techno and House Live act from deep space 5. It's a selective blend of spiritual playing technics, transcentric Acid tunes, and cold n deep cuts inspired by Berlins vivid music scene. Once initiated the band can drive you for hours through their own cosmos of sound.